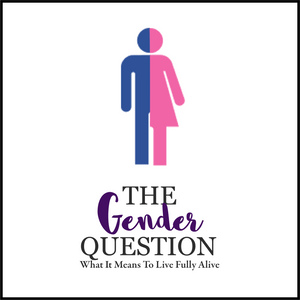 Building on the Biblical concepts of masculinity and femininity, this course seeks to underline the inherent uniqueness and purpose of gender. Learn to embrace who you are as a gendered image bearer striving to love others.
TABLE OF CONTENTS
SESSION 1: FRAMING THE GENDER QUESTION
SESSION 2: WHAT MAKES A WOMAN FEMININE?
SESSION 3: SUBMISSION: A DIRTY WORD THAT NEEDS A BIBLICAL BATH
SESSION 4: WHAT MAKES A MAN MASCULINE?
SESSION 5: WHAT MASCULINITY LOOKS LIKE IN EVERYDAY RELATIONSHIPS
SESSION 6: THE POWER OF FEAR TO MAKE US FOOLISH
SESSION 7: WHAT FEAR CAN DO IN A WOMAN
SESSION 8: THE CORE TERROR OF A MAN
SESSION 9: YOU MUST SEE THE VISION BEFORE YOU PURSUE IT
SESSION 10: FALLING SHORT AND BROKEN; AIMING HIGH AND RELEASED